Chris Tasler
Images of the Creator... of this page.
---
I've decided to create a pics page so you can see a little more of the mind behind this page, as well as my friends. I've got some I need to scan sometime, so they'll be here eventually. But as for now, this will do. Try to enjoy!
---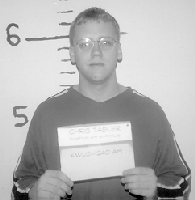 A pic of me during my days at KWLC in Decorah, Iowa. This is from about late 1997. And by the way, I did for 3 months for harassing a pair of headphones and threatening to eat a turntable.

---

This is from the summer of 1998. It was a promo pic for my local community theatre. We did "MacBeth Did It." Avoid this play at all costs. You wanna know how bad it was? I played a Puerto Rican janitor named Juanito. Me. 6-foot-4, pale-as-hell, Scandinavian-blooded me. Playing a Puerto Rican. Stereotypical accent and all. It was the most embarassing part of my acting career, and I've sat in pizza in front of 300 people before, so that's saying something. Plus, the whole Puerto Rican community of Gowrie hates me. Both of them.

---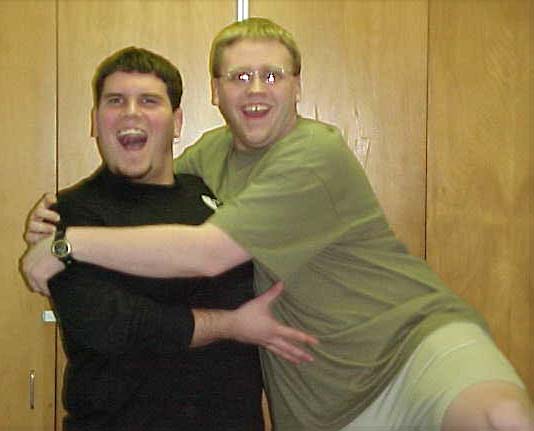 A pic of myself and Chuck Barris, my morning show partner at KICB, from spring 2000. You do strange things at 7 in the morning...

---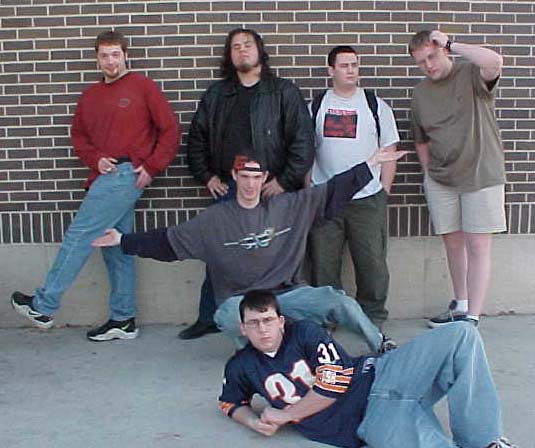 Another pic from my KICB days. My friend Chad Einwalter - the one next to me with the backpack and the MxPx t-shirt - thought of this as our "ska band" photo. Don't know about the Wookiee, though...

---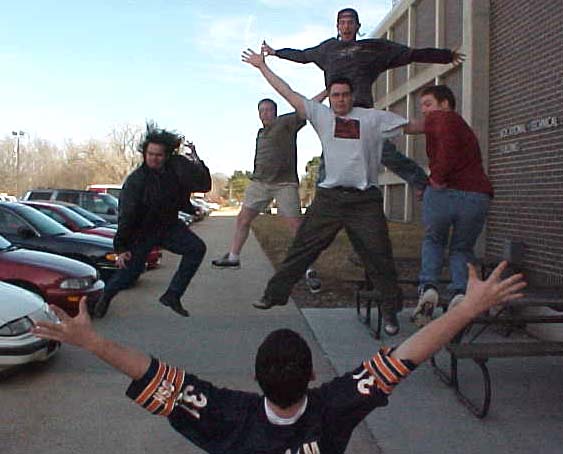 One last KICB pic, after we learned how to fly. It was fun, but hovering gets old so fast...

---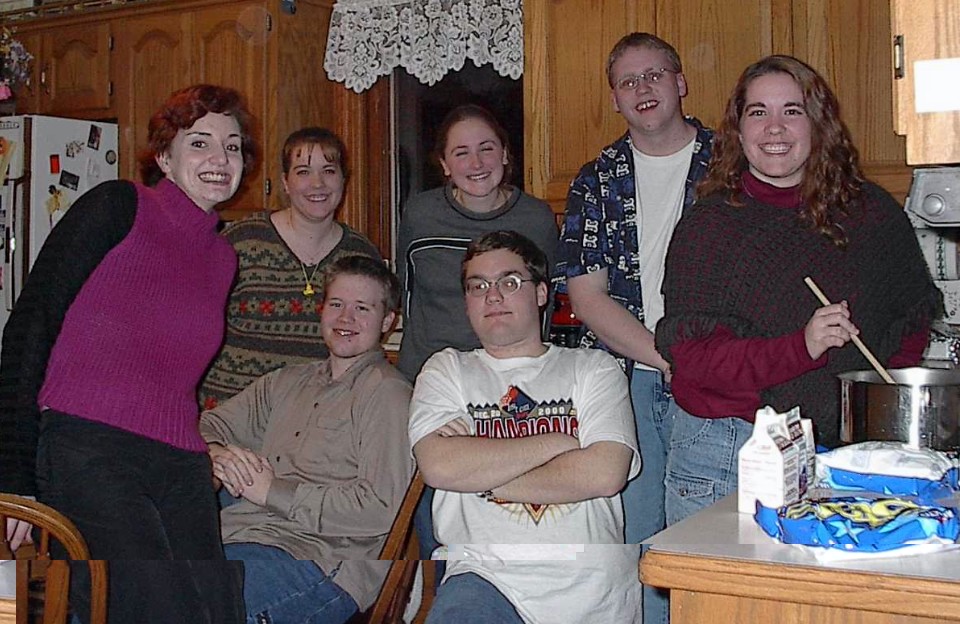 A much more current pic of me and my circle of friends, from New Year's 2001:
Standing, L to R - Laura Kock, Sarah Pliner, Alicia Woods, ME!!!, Laura Pliner (Sarah's twin)
Seated, L to R - Chris Knudson and Ruben Newell (proudly sporting his ISU 2001 Insight.com Bowl Champs t-shirt. It sounds sad, but to us Cyclones, it's a big deal.)

---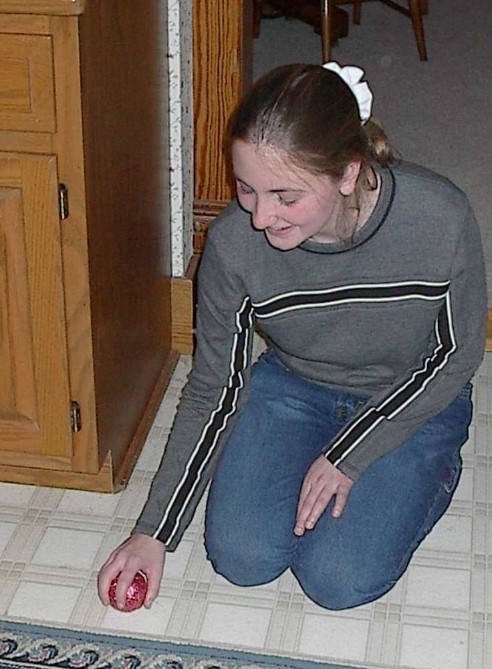 Also from New Year's. Alicia Woods proceeds to whack one of those chocolate fruit things on the floor to get it to open. Because it's too simple to open chocolate and just expect to eat it right away - you gotta earn it!

---

I blame Ruben for the captions. But the sad thing is, Chris is not acting. He's also amazed by wheels, kittens and pot roast.

---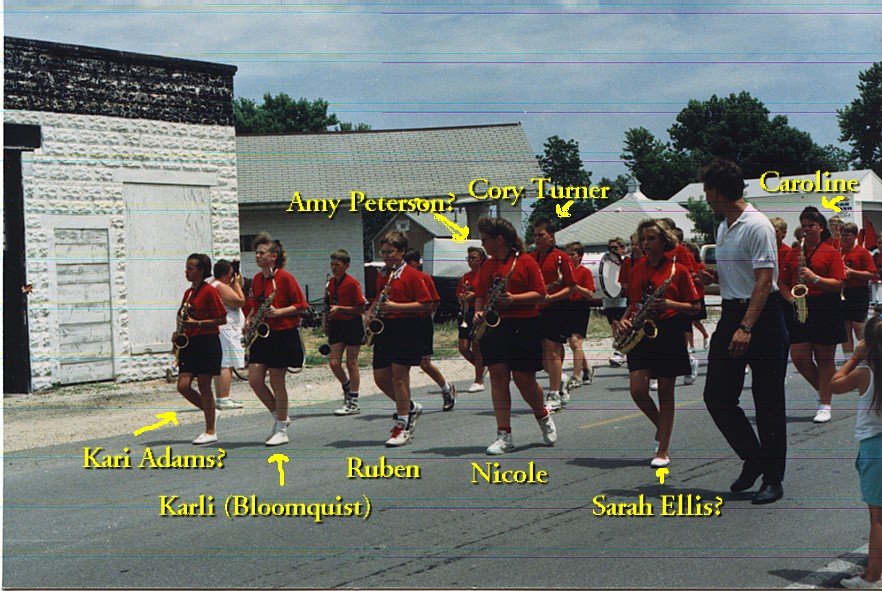 The Bank Geek Mafia is on patrol! Yup, this is photo shows some of my friends marching for a parade back in our junior high days. We're putting this up to taunt Nicole Birkland - the music major at UNI - who, for only about the second time in her life, is on the wrong beat. Hey, maybe she thought it was that experimental ska marching band our director was toying with.

---

More to come...


© 2001 Chris Tasler